Marion Business Signs
View Business Sign Gallery
Are you looking for the next big idea to grow your business? One of the best ways you can boost your company's advertising, brand establishment, information dissemination, and, ultimately, its bottom line is through Axe Signs & Wayfinding's industry-grade Marion, TN business signs.
We are your partner in getting high-quality signage for your business purposes. We are a top-notch sign and graphics company that can provide the full set of services involved in signage production, design, and installation. No matter what industry your business is in, we'll create the perfect Marion business signs for you.
Choose among a wide variety of signage types; each one has several advantages to offer. The list includes ADA signs, A-frame signs, pole signs, tradeshow banners, indoor vinyl cutouts, outdoor storefront signs, and so much more. We make sure that the signs that our customers obtain are in peak condition to perform their intended purposes, which range from information dissemination and wayfinding to brand establishment and beautification. Our signs will definitely improve how people see your business.
Whether it's to get you noticed or to highlight certain products, your intended goals for your signage will be achieved with a top-notch signage company by your side. So tell us what you need, along with your vision, budget, objectives, preferences, schedule, and other information relevant to the project, and we'll deliver the best signage solutions to your company.
Call Axe Signs & Wayfinding today at (901) 763-6765 for your Free Consultation with a Marion Business Sign Expert!
Cohesive Commercial Signs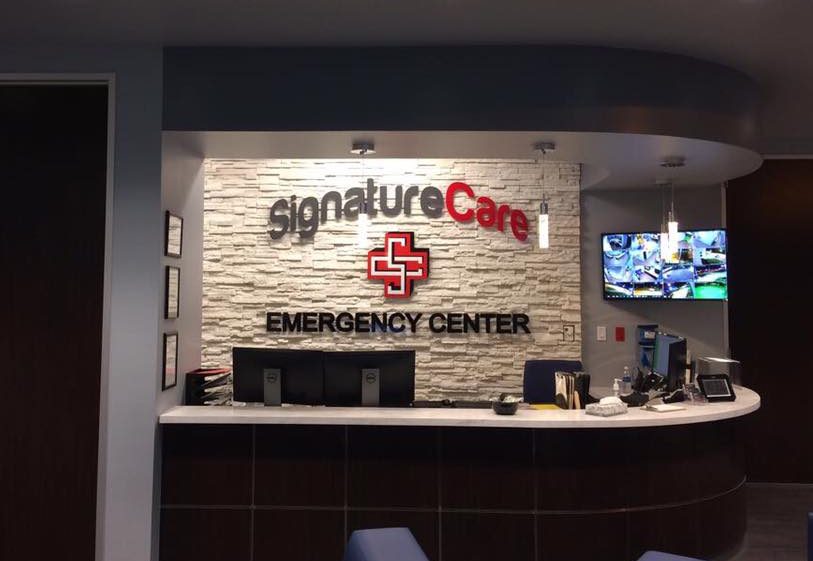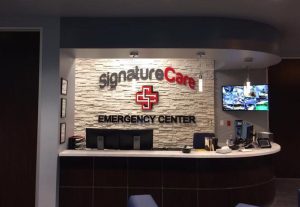 Strategically made signage can do wonders for your business, bringing you to a higher level of visibility and recognition than your competitors. You can do this by carefully crafting your signs in ways that can display multiple sets of important information but still look coherent and united with your visual branding. With Axe Signs & Wayfinding, you can blend many signs to showcase your name, colors, logos, taglines, operation hours, product promotions, and even ADA and accessibility details.
With a properly produced set of signs that establish your information, your business will ultimately benefit from more customers and clients recalling your brand and being enticed to enter your building. Our experts at Axe Signs & Wayfinding know the best ways to attract people into your business with high-quality signage, helping your business grow in the process.




With a complete list of signage products in our inventory, you can have everything you need for your business's visual and information dissemination needs. We have the perfect signage solutions for every product promotion, marketing event, business expansion, and other important affair you may have.
We have canopy signs that can add shade to the front area of your store. We have towering pylon and pole signs that can display your company name and logo from far away. We have highly durable monument signs that strongly express a professional feel to your building.
With permanent signs installed on your building, partnered with event-based signs that amplify your message and highlight short-term sales goals, your business will experience a boost in customer traffic, brand recognition, and, ultimately, in the bottom line.
Complete Business Signage
From the outside to the inside, your signs should be complete enough to maintain the full branding package that they're meant to showcase. Your indoor signs must be able to continue the personality and aesthetic of your outdoor signage. Axe Signs & Wayfinding's vinyl graphics, lobby signs, ADA signs, wayfinding signs, and other indoor signs can be custom designed to match your outdoor signs perfectly.
We provide all the products and services you will need for all types of indoor signs, whether you need promotional signage, wayfinding signs, directional signs, or point-of-purchase signs. We know how to make them attractive and effective, and how to find the best ways to position them inside your building.
Here's a list of some of our top-notch Marion business signs:
Even if you need signs for temporary affairs, such as product promotions or seasonal marketing, we can handle the signs that you will need for such events. Axe Signs & Wayfinding delivers the best indoor signs, outdoor signs, and all the customization that you want for these products. We are dedicated to making sure our clients receive the best signs and graphic the industry can offer.
Free Business Sign Consultation
Rest assured that Axe Signs & Wayfinding's Marion business signs are made to be highly effective in performing their purpose, which is to interact with your customers in ways that will make them want do business with you. These signs grab the public's attention, inform them about your business, and guide them on how to navigate around your company.
Axe Signs & Wayfinding is a top-notch signage company capable of providing the full set of services involved in signage design, production, and installation. We can't wait to be your one-stop-shop for all your signage needs!
Call Axe Signs & Wayfinding today at (901) 763-6765 for your Free Consultation with a Marion Business Sign Expert!