Eads Custom Signs
View Custom Sign Gallery
For highly customized signs for business or personal use, Axe Signs & Wayfinding has all the knowledge, experience, and equipment to produce the very best. From business signs that establish your specific brand identity to highly personalized signs, we've got your back.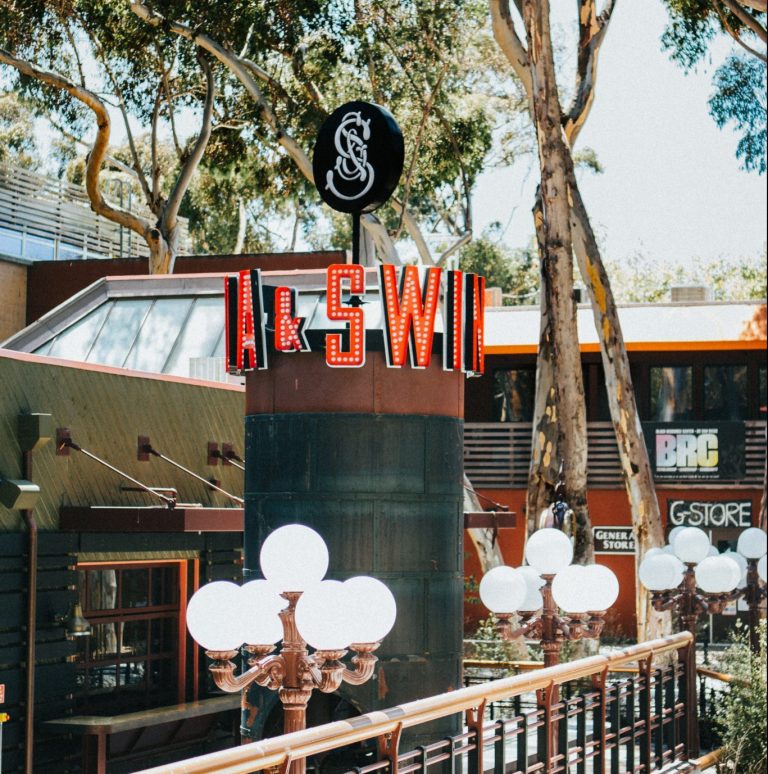 Axe Signs & Wayfinding is a top-notch Eads, TN sign company, creating custom signs of all types. We produce building signs, pylon signs, pole signs, and and virtually any other types of signs, and every single one that can be specifically customized according to your unique design requests.
If you're looking for the next big marketing boost you want to give to your business, you won't go wrong with our Eads custom signs. Custom signs are perhaps the most effective tools in establishing your brand within your community and attracting more customers to your business.
Call Axe Signs & Wayfinding today at (901) 763-6765 for your Free Consultation with a Eads Custom Sign Expert!
Stand Out With Unique Signage
With highly customized graphics and signage, you can witness amazing improvement in your business as it stands out from your competition and neighboring businesses. The signs we create at Axe Signs & Wayfinding are uniquely made for your specific business. They will make a significant impact on your customers' outlook and community, ultimately bringing relevant growth to your business.




Axe Signs & Wayfinding is composed of sign experts who specialize in turning any visual idea into high-quality signage products. Our graphic designers create strategic designs that can work for your business according to your personal goals, whether it may be for establishing your brand or disseminating the right information. For any product you choose, rest assured that we can create your signs exactly as you want them. You can trust our years of experience handling various sign and graphics customization projects expertly.
Designed For Your Brand & Business
Brand-based customized signs bring great advantages to any business that acquires them. These custom signs and graphics are unified in look and feel. They separate you from the rest of the competition. Your customers will have a stronger idea of who you are and may choose you more often over other players in your industry after experiencing your products and services. Also, custom signs create a firm professional image for your business. Your customers will see that you are a legitimate player in your line of work.
No matter what kind of business you are, Axe Signs & Wayfinding is here to provide you with the highest quality Eads custom signs and graphics. There are many ways to customize signage, such as color schemes, sizes, sign types, fonts, and so much more. Our team of sign professionals is here to help you know what works best for your business goals. Just tell us what you want, and we will gladly provide it for you.
Here are some of our custom products to inspire you:
From a single sign to a full package of business signage establishing your specific brand, all your signage needs can be handled by our state-of-the-art facilities and top-notch experts.
Our Custom Sign Process
At Axe Signs & Wayfinding, we conduct our projects with high regard for quality. We begin our processes with a thorough evaluation of your business needs. We want to hear all about your goals, preferences, dislikes, branding guidelines, budget, schedule, and other important information. We will then create a project plan and begin designing your signs. Throughout the project, we will provide you with great control over the products we will create. This will be done through mock-ups of the final product and allowing you to make the changes you deem necessary until you are satisfied with the look.
After the designing process, our expert manufacturing team will produce the products precisely according to the blueprints. Then, depending on the complexity of the products, you can install the signage or get our top-notch installation services. Some graphic materials are easy to install, but others will need professional expertise.
Rest assured that your Eads custom signs from Axe Signs & Wayfinding will be at their maximum potential in terms of design, structure, and installation.
Free Custom Sign Consultation

All services, from consultations and design to installation and fabrication, are offered by the top signage company in town, Axe Signs & Wayfinding.
No matter how customized you want your sign to be, we will create your business signs with peak durability, attractiveness, and functionality. Our goal is to make your signs as effective as they can be, improving your business's bottom line in the process. So if you're looking for the finest Eads custom signs, Axe Signs & Wayfinding is all you need.
Call Axe Signs & Wayfinding today at (901) 763-6765 for your Free Consultation with a Eads Custom Sign Expert!