Memphis Indoor Signs
View Indoor Sign Gallery
All types of businesses use some form of graphics or signage to relay important information, assist people in navigation, or establish their brand in a given space. That's why at Axe Signs & Wayfinding, we believe that every business will benefit from our top-of-the-line Memphis, TN indoor signs.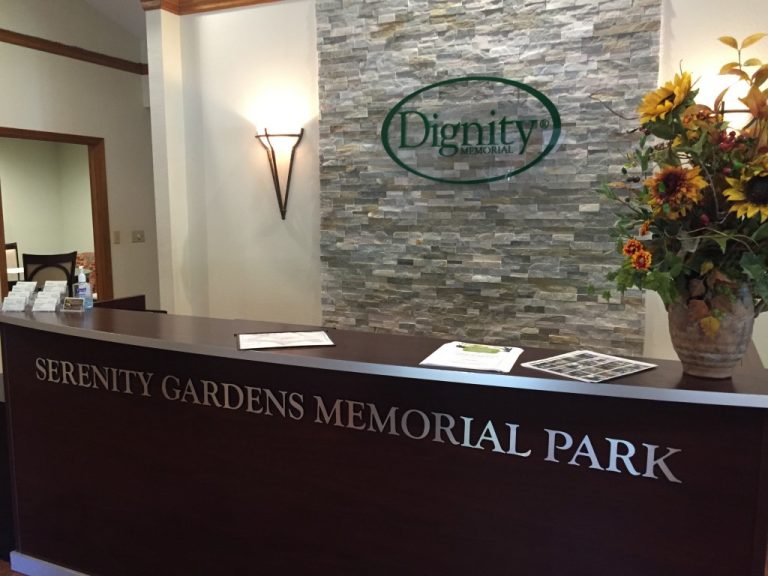 In getting indoor signs that truly work for your business, you need to consider several factors. The list includes the size of your space, how people move around your office space, certain legal standards, your specific business goals, and how signage can radiate your brand.
With Axe Signs & Wayfinding, you get more than just high-quality signage products. You also get a team of signage experts that will help you maximize the potential of your signs in all aspects: design, production, and installation. We know how to strategically design, create, and place high-quality signage to make sure they perfectly match your company goals and help your business grow.
Axe Signs & Wayfinding can provide for every signage need you have no matter what industry you are in. Even if you're a new business or a veteran player looking to update or expand, we know just the right signs to help you progress as a company. Let us help you boost your business with our first-rate Memphis indoor signs!
Call Axe Signs & Wayfinding today at (901) 763-6765 for your Free Consultation with a Memphis Indoor Sign Expert!
Interior Signage For Office Buildings
Strategically made and placed indoor signs work perfectly for businesses with multiple departments or offices. Wayfinding signage can help customers and employees navigate their way throughout the building, alleviating the drain on receptionists and other employees.
We can provide room identification signs, direction signs, and other signs that relay important wayfinding information for your business. Your customers and clients will find it easy to move around your area, making them feel at home with you and allowing smoother processes for your business.
Another advantage that indoor signs can bring to you is that as you spread those wayfinding and information signs around your business area, you get to spread your visual branding all over the place. You can customize your signs to display your business brand and identity with our complete resources and total signage customization facilities.
Retail & Restaurant Indoor Signs
In addition to wayfinding and brand establishment, the major purpose of indoor signage in businesses like retail stores and restaurants is to provide powerful advertising and product emphasis.
With Axe Signs & Wayfinding's high-quality signage that you can customize in color, sign type, design, size, and other specifications, you can label and highlight certain products or special offers. You can create sales signs, discount signs, and other types of product status. From menu boards and product displays to hanging banners and point-of-purchase signage, all our signs are craftily made to serve their proper purpose.
Signs for Warehouses & Manufacturing
Warehouses, industrial facilities, and manufacturers rarely have customers or clients visit them. But they still need functioning signage for several important reasons, namely improving employee morale, promoting safety, warning against hazards, and internal brand establishment.
From graphic murals that tell your company's history to informative vinyl cutouts spread all around the facility, Axe Signs & Wayfinding can provide you all the interior signage you need for your industrial complex. From designing, producing, and strategizing where and how to place your signage in your building, we are here for you.
Cohesive Interior Signs for Business
One of the most important aspects of installing interior signs for a business is creating them as one united set of signs. They must look as visually and essentially cohesive as they can be. In this way, you will have a solid visual presence for your employees and customers alike. They will know who you are, and you will be able to spread your message as a company.




You can do this with Axe Signs & Wayfinding's Memphis indoor signs. From our indoor banners and ADA signage to murals and directional lobby signs, we've got all you need to create the most coherent package of effective signage for your business.
Just show us your branding guidelines or a list of ideas and visuals that you want to see in your signage, and we will make sure to bring your identity to reality as high-quality Memphis indoor signs.
Every Indoor Sign Your Business Needs
Axe Signs & Wayfinding has all you need in the signage industry. We have top-of-the-line products made with the finest materials and technology. We also have top-notch signage experts, from our graphic designers to our manufacturing and installation specialists.
To guarantee our customers' satisfaction, we study their space, goals, and preferences to find the best signage solutions for them. From small-scale informational cutouts to more complex murals or legally compliant ADA signs, we can incorporate all your goals, branding, ideas, and other preferences onto the signage products. Through stellar workmanship, we guarantee that all the signs we create for yo are are of highest quality, durability, and functionality.
Here are some of our indoor sign products:
In addition to this interior signage, we can also create matching exterior signs to beautify further, draw in more customers, and improve your business! Just tell us what you need, and we'll make sure your building looks cohesive from inside to outside.
Full-Service Interior Sign Manufacturers
As a full-service provider of top-notch Memphis indoor signs, Axe Signs & Wayfinding is capable of providing all the services needed to get you the industry-grade signage products that you need for your business. We handle consultations, designs, planning, layout, production, quality control, installation, repairs, and finishing.
Our graphic designers are here to help you transform your ideas into reality. Whether you have existing branding guidelines or not, we will be happy to work with you in creating the best signage designs that work for your business. To make sure it's what you want, we will create draft mock-ups of the product so you can make appropriate alterations as you deem necessary.
Once we've finalized the design, our expert fabrication team will create the products using our state-of-the-art facilities. Our installation specialists will then make sure that each sign is placed properly according to the layout plan.
We will make sure that each sign is perfectly designed, created, and installed. The main goal is to create the highest quality of Memphis indoor signs that the industry can produce.
Free Expert Indoor Sign Consultation
We are excited to work with you and create effective signage for your business's benefit.
With years of experience and training, our experts are confident that they can bring exactly what you want for your company. For the best Memphis indoor signs that you can ever get, all you have to do is call Axe Signs & Wayfinding, the leading signage company in town.
Call Axe Signs & Wayfinding today at (901) 763-6765 for your Free Consultation with a Memphis Indoor Sign Expert!